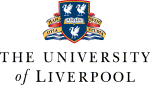 Master of Science in Investigative Psychology:
The overall aims of the MSc in Investigative psychology course are to enable students to acquire the knowledge, skills and experience that will enable them to develop professional roles as investigative psychologists in law enforcement and similar agencies; and contribute to the growth of the discipline of investigative psychology through research, teaching and similar scholarly pursuits.
To achieve these aims the course provides the opportunity to gain relevant knowledge by providing the opportunity for students to gain a sound conceptual basis for the understanding of:
The available explanations of criminal behaviour.
The varieties of criminal activities and approaches to their classification, including:
arson
burglary
fraud
homicide, single and serial
threat and extortion
rape
robbery
stalking
criminal violence
organised crime and drug networks
Approaches to the treatment and assessment of criminals.
Psychological processes in investigative decision making.
Procedures available for linking crimes to a common offender.
The psychology of interviewing and approaches to training interviewers
Basic, relevant issues in the British legal system.
Professional and ethical issues of relevance to Investigative Psychology.
The history and critiques of 'offender profiling'.
The processes of publication and dissemination of academic material.
The nature and processes of police investigations.
The procedures available for statement validation and detecting deception.
The IT procedures drawn on from Crime Analysis.
Approaches to inferring offender characteristics from crime information.
Processes relevant to understanding police organisations and criminal networks.
Professor David Canter, internationally known for his pioneering work in police investigations, is one of the key lecturers on the course and its Director. Dr Ian Donald convenes the methodology course, and Dr Graham Wagstaff the Investigative Actions theme. Other lecturers are drawn from the staff of the Psychology Department and other associated departments at Liverpool University, including the Faculty of Law and Department of Clinical Psychology. Visiting lecturers from British and Overseas police forces and universities also contribute. A team of Post-Doctoral Fellows who are members of the Centre for Investigative Psychology, in which the course is based, also provide guidance and support.
Other Information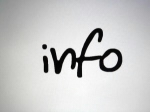 Contact Information
Further details about the course can be obtained from:
Director of Postgraduate Studies
Centre for Investigative Psychology
The University of Liverpool
Eleanor Rathbone Building
Bedford Street South
Liverpool L69 7ZA
Telephone: (0151) 794 3910
e-mail: enquiries@i-psy.com
Click Here To Visit The Centre For Investigative Psychology
About Liverpool
Click Here To See The Visit Liverpool Website
Click Here To See The Liverpool Wikipedia Page
Are You Doing This Degree Course?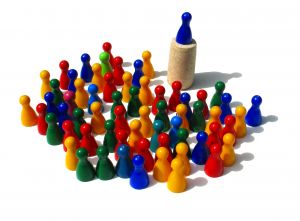 If so, why not tell people what you think by clicking on the comments link below.
The best way to save this Masters degree review for future reference is to click on the social bookmark this link below.