Forensic Psychology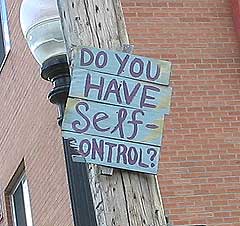 (Photo Credit:
Jenni Ripley
)
Came across details of a very interesting study exploring the link between self-control and why people get into crime. The study by Dr Mei Williams a forensic psychology lecturer at Massey's School of Psychology in Auckland, New Zealand is important because the relationship between self-control and criminal activity, although often cited, lacks explanatory power, particularly in psychological terms.
You can get more details on this study by
Clicking Here
---
Please share this Forensic Psychology Blog Post with others by adding it to your social bookmarks.
---




www.all-about-forensic-psychology.com
A Free & Comprehensive Guide to The World of Forensic Psychology
---
Why Criminals Cannot Say 'No': The Psychology of Self Control