Read a really interesting article in the Independent (UK broadsheet newspaper) which reported on the attempts to apply modern investigative techniques to the Jack The Ripper case, the imfamous serial killer who terrorised London in 1888 and was never caught.
E-Fit of Jack The Ripper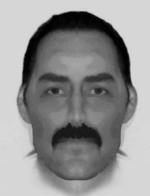 As part of the new investigation John Grieve, a former deputy assistant commissioner of the Metropolitan Police, who headed the anti-terrorist branch and the force's homicide squad, compiled an image of the Ripper. Drawing on statements from 13 people who claimed to have seen the man they suspect was the killer, Mr Grieve had an e-fit drawn up. Contradictory descriptions were ignored and the image was based on similar witness statements.
The image shows a man aged between 25 and 35 and is 5ft5in to 5ft 7in tall. He has a large black moustache, close cropped black hair, a pinched face and square jaw.
Geographic Profiling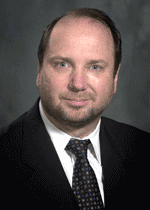 The newspaper report also notes that the pioneer of geographic profiling Kim Rossmo (pictured above) has recently pinpointed where Jack The Ripper most likely lived. Geographic profiling is an information management system and investigative methodology that evaluates the locations of connected serial crimes to determine the most probable area of offender residence. Based on the locations of the killings and reported sightings, Dr Rossmo concluded that Jack the Ripper was a resident of the square mile area in which he killed; and it is highly likely that He lived in Flower and Dean Street. In 1888 the police conducted door-to-door inquiries in Flower and Dean Street. Each of the victims had lived within 100 yards of the street.
More Information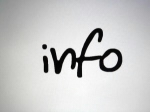 There is a page dedicated to geographical profiling on the main forensic psychology website.
http://www.all-about-forensic-psychology.com/geographic-profiling.html
On my other blog, I posted an item entitled "Going Beyond The Mo: Criminal Profiling, Jack The Ripper And Signature Behavior". The article draws upon Robert Keppel's analysis of the Jack the ripper murders in order to examine the concept of signature behavior and how this differs from the offender's Modus Operandi. You can find this other Jack The Ripper blog item listed under previous posts.
http://all-about-forensic-psychology.blogspot.com/