Roger Williams University, Bristol, Rhode Island (USA):

Master of Arts in Forensic Psychology:
This two-year program, the Master of Arts degree in Forensic Psychology is designed to prepare students to provide assessment and treatment services in a forensic setting or further training at the doctoral level. Students will be trained in psychological testing, treatment, research methodology, and psychopathology. Internships and practica are available at a variety of forensic sites. Experiences include the areas of group psychotherapy, sex offender treatment,individual psychotherapy, psychological testing, and specialized assessment techniques. Research-based internships are also available. Interested students may also train in court clinic settings.
Mission of the Program
The Psychology Department strives to provide assessment and treatment skills for students interested in employment in a forensic setting or further training at the doctoral level. Faculty members work closely with students to help them develop an understanding and appreciation of the role of psychologists in legal proceedings and the law. Students are prepared to apply these skills to the problems of community and of the larger society. The department stresses tolerance for the views of others and an appreciation of the value of diversity. Other departmental objectives include preparing students to evaluate published research and think critically about their own ideas and the ideas of others.
Typical Study Path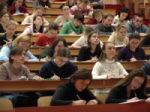 The Master of Forensic Psychology curriculum is arranged in two tracks: (1) Non-Thesis/Practitioner (for students seeking specialized training in psychology prior to entering the work force as Masters level Forensic Practitioners), and (2) Thesis (for students seeking Masters level training in psychology as preparation for future study toward a doctoral degree in psychology). The seven-course core sequence provides students with the breadth and depth needed in theoretical foundation, research and skills to become forensic psychologists. Students then select four electives from various areas within Forensic Psychology. Finally, students take six credits of Thesis or Practicum, according to their track.
Other Information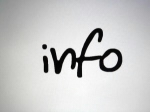 Application Requirements
An earned bachelor's degree in Psychology, Criminal Justice, or related field from an accredited 4-year college or university.
Personal statement (two pages maximum) describing your interest in Forensic Psychology, career goals, and how you can positively contribute to the graduate program at Roger Williams University.
Official transcripts of all undergraduate and graduate records.
Achieved an overall GPA of 3.00 or greater in undergraduate work.
Submission of GRE scores (minimum combined score of 1000; quantitative and verbal scores should not be below 500).
Three letters of recommendation attesting to the candidate's academic accomplishments and potential to succeed in graduate school.
Application accompanied by the $50 application fee.
Completed prerequisite psychology courses in statistics and research methods.
Contact Details
Donald R. Whitworth, Ph.D.
Professor and Chair, Department of Psychology
Feinstein College of Arts and Sciences
Roger Williams University
One Old Ferry Road
Bristol, Rhode Island 02809
Tel: (401) 254-3509
e-mail: dwhitworth@rwu.edu
Click Here To Visit The University Homepage
About Bristol, Rhode Island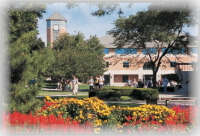 Click Here To Visit the discover Bristol guide
Click Here To See The Bristol, Rhode Island Wikipedia Page
Are You Doing This Degree Course?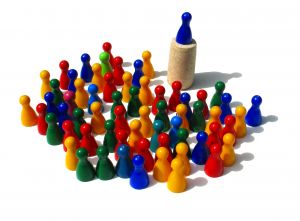 If so, why not tell people what you think by clicking on the comments link below.
The best way to save this forensic psychology degree review for future reference is to click on the social bookmark this link below.