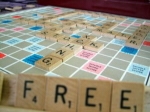 Since launching the All About Forensic Psychology Website in December 2005, I've added a select number of quality Internet and academic resources to the great free stuff page, which as the name suggests can be obtained free of charge.
Because of the number of pages and the amount of information on the forensic psychology website, this particular page can be overlooked. With this in mind, the aim of this blog post is to showcase some of the great things you can get hold of for absolutely nothing.
---
Google Pack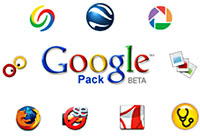 A completely free and extremely useful bundle of applications that you can download in a single installation. Features include a Google-tweaked version of Firefox, Adobe Acrobat Reader, antivirus software from Symantec, Google video player, Google Desktop Search, Picasa, Google Earth and Google Talk.
---
Student's Guide to APA Psychology

A must have student free stuff choice for college students. The Student's Guide to APA Psychology shows how to document and format research papers in the style of the American Psychological Association and the American Psychologist. Revised and updated to the new 5th edition of the APA Publication Manual.
---
Personal Assistant
This great time management alarm system is the perfect application for sleepy students who miss lectures, tutorials and important meetings.
---
Electronic Post It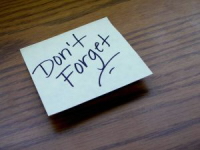 From the company that invented the Post-it note. This digital version of 3M's famous canary-yellow note is perfect for quick reminders on your computer desktop so you never miss a meeting, event, or thought. You can create your own notes with pictures and hyperlinks, stick notes on your computer desktop, and add alarms to your notes as reminders.
---
English Dictionary and Thesaurus
This complete dictionary and multifaceted thesaurus runs locally, so does not use your Internet connection. Notable features include:
Structured lookup display, advanced wildcard search, tabbed interface, anagram search, customizable user-interface, flexible copy-to-clipboard functionality and multi-session history.
---
Desktop Wikipedia & Wiktionary
Search Wikipedia.org and Wiktionary.org from your desktop. Wikipedia Wiktionary offers you the convenience of an instant lookup tool and high-speed transportation to immense reference pages with little effort on your part. After installing Yahoo Widget Engine, you can search for information by quickly typing a word in its search box on your desktop.
This useful widget instantly launches your browser and heads to your selected choice, Wikipedia or Wiktionary. In addition, the program is available in English, Spanish, German, Portuguese, and French. Though you can easily look up information on both sites without this widget, its desktop positioning is pretty handy. You can adjust its size, location, and opacity on its preferences menu. Wordsmiths, professionals, researchers, and students will value the convenience this reference tool delivers.
---
To get hold of any of the above for free just visit the student free stuff page.
Click Here To Visit The Great Student Free Stuff Page