Forensic Psychology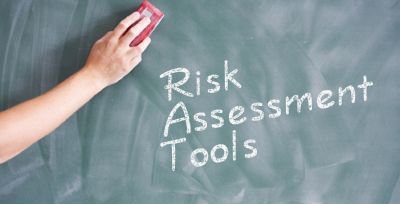 TLC Consultancies and ProActive ReSolutions Canada in conjunction with Professor Stephen Hart will be providing certificated and registered training in risk assessment tools at The Mansion House, Wokefield Park, Reading, Berkshire, UK from the 7th-11th December 2009.
Professor Hart is an international expert in the development, implementation, and evaluation of threat assessment and management procedures. The scheduled risk assessment training on offer is as follows:
7-8th December: Assessment of Psychopathic Personality Disorder (PCL-R/PCL:SV)
The Psychopathy Checklist Revised (PCL-R) provides a standard methodology for assessing Psychopathy. It is currently viewed as the risk assessment tool for identifying a psychopathic personality disorder. This workshop will review the content and the administration of the PCL:R through various modalities. The Psychopathy Checklist: Screening Version (PCL:SV) was developed for use with non-criminal populations and as a tool to screen for the possible presence of Psychopathy.
9-10th December: Assessment and Management of Violence using the HCR-20
The aim of the Certificated HCR-20 training is to provide delegates with the correct procedure of using the assessment tool, including the use of Risk Scenarios and Case Management plans. The HCR-20 is a well established procedure that is used, not only for identifying a broad range of risk factors, but also to assist the systematic formulation of risk management strategies. The HCR-20 provides methods for integrating historical risk factors, current clinical factors and future risk management factors thus allowing practitioners to formulate structured risk assessments and management plans.
11th December: HCR-20 Advanced
This one day training course is for delegates who have either completed our HCR-20 Certificated Training on the 9/10 December 2009, or for those who are already experienced in using the HCR-20 assessment tool. The workshop will provide delegates with: a summary of the most up-to-date research findings relevant to violence, and the opportunity to advance their practice in respect of interviewing skills, risk formulation, management planning and risk communication through relevant cases studies and discussions.
Who Should Attend?
Any professionals involved in the management of adults who pose a risk of violence e.g, Psychologists, Psychiatrists, Mental Health Workers, Probation Officers, Police Officers, Solicitors/Lawyers, Judges, Social Workers, Child Protection Officers, Youth Offending Teams etc.
Delegates attending the courses will be presented with a certificate and a certified registration number.
Click Here
for full details on this Risk Assessment Training opportunity.
(Many thanks to Gill Lovell for letting me know about the Risk Assessment Training with Professor Stephen Hart)
---
Please share this Forensic Psychology Blog Post with others by adding it to your social bookmarks.
---




www.all-about-forensic-psychology.com
A Free & Comprehensive Guide to The World of Forensic Psychology
---
Risk Assessment Training