Forensic Psychology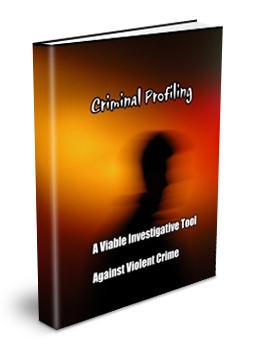 Inside the Criminal Mind: A Forensic Psychology eBook Collection Special
In the early 1970s, Special Agent Howard Teten and others in the FBI began to apply the insights of psychological science to violent criminal behavior. In 1972, the FBI Academy launched a Behavioral Science Unit, later called the Behavioral Analysis Unit; which began looking for patterns in the behavior of serial rapists and killers. Agents John Douglas and Robert Ressler conducted systematic interviews of serial killers like John Wayne Gacy, Ted Bundy, and Jeffrey Dahmer to gain insight into their modus operandi, motivations, and backgrounds. This collected information helped agents draw up profiles of violent criminals eluding law enforcement.
By the 1980s, the concept of criminal investigative analysis was maturing into a full-fledged investigative tool for identifying criminals and their future actions by studying their behaviors, personalities, and physical traits. Accordingly, in July 1984, the Bureau opened the National Center for the Analysis of Violent Crime (NCAVC) on the campus of the FBI Academy to provide sophisticated criminal profiling services to state and local police for the first time.
The aim of Inside the Criminal Mind: A Forensic Psychology eBook Collection Special is to showcase all the major articles written by members of the Behavioral Science Units, National Center for the Analysis of Violent Crime, at the FBI Academy.
Criminal Profiling: A Viable Investigative Tool Against Violent Crime by John Douglas and Alan Burgess is the first article in this collection.
Click Here
to download and read this influential article.
Click Here
to visit the main Forensic Psychology eBook collection page.
---
Please share this Forensic Psychology Blog Post with others by adding it to your social bookmarks.
---




www.all-about-forensic-psychology.com
A Free & Comprehensive Guide to The World of Forensic Psychology
---
Criminal Profiling: A Viable Investigative Tool Against Violent Crime