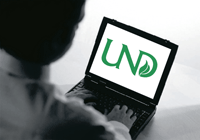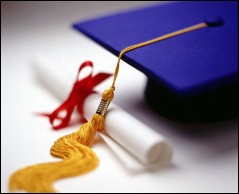 The University of North Dakota's Master of Arts in Forensic Psychology is the first and only program of its kind to be offered online by a nationally recognized, fully accredited university.
This innovative new online course prepares you to apply psychology to legal systems, providing the skills and knowledge required to work in the field of forensic psychology. This includes how to:
Conduct focus groups and assist lawyers in trial preparation and jury selection.
Assist courts and state agencies in addressing forensic issues such as child custody, sexual harassment, injury assessment and malingering.
Select and utilize the most appropriate instruments for forensic assessment or evaluation.
Testify as an expert witness.
Provide agencies with research-based program evaluations.
After successful completion of the 34-credit program, you are qualified to work as a master-level forensic psychologist in such areas as private practice doing trial consulting or program evaluation, or work in city, county, state and federal government agencies, and in hospitals.
Online courses will be offered every fall, spring and summer semesters. Courses in the program include: psychology and the law; foundations of forensic psychology; diversity psychology; behavior pathology; advanced social psychology; and psychological profiling and criminal behavior.
To get accepted into the program, applicants must have a bachelor's degree from an accredited university with a minimum GPA of 3.20. New applications are accepted every fall semester. The application deadline for the Fall 2006 semester is August. If you prefer to start the program in Fall 2007 or later, the application should be made prior to January 15 of that calendar year. Space is limited. For more information, contact UND Continuing Education toll-free at 877-450-1842.
To Learn More Visit
http://www.conted.und.edu/ddp/mafp./
Or contact:
Jennifer Swangler
,
Marketing Coordinator
Division of Continuing Education
University of North Dakota
Skalicky Tech Incubator, Room 165
4300 James Ray Drive, Stop 7131
Grand Forks, ND 58202-7131
Phone: 701-777-6374
Fax: 701-777-0569
e-mail: jenniferswangler@mail.und.edu