The mission of the NYU-Bellevue Clinical Psychology Internship Program, accredited by the American Psychological Association, is to prepare doctoral candidates for careers as psychologists in a variety of academic, clinical and research settings in both the public and private sectors.
Designed in the Practitioner-Scholar Model, the Program consists of four tracks, including a forensic psychology track and aims to facilitate a smooth transition from doctoral study to professional functioning, teaching advanced clinical skills which integrate theory with practice. Interns in all tracks carry caseloads of adults, adolescents, children, groups and families.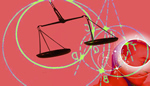 Specialty Track in Forensic Psychology
It is the philosophy of the NYU-Bellevue Clinical Psychology Internship Program that sound clinical knowledge and skills are the basis of competent forensic psychology as it applies to the psychiatrically impaired population. Consequently, this track maintains a dual focus on both general clinical psychology as well as specialized training in forensic psychology.
Through the two main rotations of this track (the Forensic Inpatient Psychiatry Unit at Bellevue Hospital and the Kirby Forensic Psychiatric Center), interns are exposed to both acute-care and long-term forensic patients who are at various stages of involvement with the legal system. Each of these rotations is required of interns in the Forensic Track. Their third rotation is of their choosing.
On the Forensic Inpatient Psychiatry Unit, interns work with incarcerated patients who may be pre-arraignment, awaiting trial or post-conviction. Responsibilities include intake interviews, individual and group psychotherapy and psychological assessments. Interns also serve as the primary clinician for one patient at any given time, and have the opportunity to observe evaluations of competency to stand trial. Participation in treatment team meetings and the preparation of discharge summaries are also required components of this rotation.
The Kirby Forensic Psychiatric Center is a 164-bed maximum-security hospital located on Wards Island that provides intermediate and long-term evaluation and treatment of forensic patients. Most patients at Kirby have been deemed unfit to proceed with trial or not guilty by reason of mental disease or defect. While on this rotation, interns conduct individual and group psychotherapy as well as a weekly fitness-to-stand-trial group. Interns are also involved in numerous forms of forensic evaluations, including evaluations of competency to stand trial, violence risk assessments, and evaluations of dangerousness.
At both of the forensic rotation sites, interns are active members of multidisciplinary treatment teams comprised of psychiatrists, psychologists, social workers, activity therapists, nursing staff and other advanced trainees.
Participation in these teams provides the interns with many opportunities to experience the challenges of balancing legal needs and clinical requirements while also integrating treatment and security considerations. Interns completing the Forensic Track acquire greater knowledge of and sensitivity to the needs of forensic patients, also gaining experience in managing the many legal, clinical and organizational issues that affect these individuals.
All psychology interns, regardless of track, obtain advanced training in assessment, diagnosis, and various intervention and treatment modalities. The Program is dedicated to upholding the highest standards of ethical and professional conduct.
The NYU-Bellevue clinical population is extremely diverse, including individuals from an array of cultures, ethnicities, religions, sexual orientations and socio-economic levels.
Interns have opportunities to gain expertise in areas including development, adolescent behavior, individual adult psychotherapy, neuropsychology, health psychology, inpatient and outpatient assessment and treatment, as well as family and group psychotherapy. Supervision of psychotherapy is conducted according to theoretical orientations including brief dynamic, cognitive, behavioral, and psychodynamic.
The Program takes pride in its long and distinguished history of training fine psychologists who make valuable contributions to clinical, academic, research and public policy arenas, both nationally and internationally.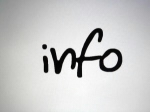 How to Apply
The NYU-Bellevue Clinical Psychology Internship Program uses the Association of Psychology Postdoctoral and Internship Centers (APPIC) application, which can be downloaded from the APPIC website: www.appic.org. The application deadline is November 1st, for consideration for admission on July 1st of the following year. The application consists of the following documents: 1) a cover letter clearly indicating to which of the following four tracks you are applying: General Track, Child and Adolescent Track, Cross-Cultural Track, or Forensic Track.(Please note, each applicant may apply to one track only), 2) an APPIC application, 3) a current curriculum vitae, 4) official copies of all graduate school transcripts, and 5) three letters of recommendation from faculty and/or supervisors familiar with your clinical work, submitted in sealed envelopes signed across the back.
All application materials should be compiled by the applicant and submitted in one envelope. Applications should be mailed or hand-delivered to:
Dr. Alan S. Elliot
NYU-Bellevue Clinical Psychology Internship Program
Bellevue Hospital Center
Room 20 South 17
First Avenue and 27th Street
New York, New York 10016
Find out more about the Internship Program: Click Here To Visit The Main Webpage