University of Denver (USA):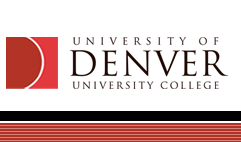 Master of Arts in Forensic Psychology:
The Master of Arts in forensic psychology was first offered at the GSPP in 1999 in response to the growing interest in the rapidly developing field of forensic psychology. The degree supplements fundamental master's level clinical psychology training with course work and practicum experiences in the area of psychology and law.
The Masters Degree in forensic psychology concerns the application of psychological theory, knowledge, skills and competencies to the civil and criminal justice systems. It is designed to train students to become mental health professionals, able to work in a variety of clinical settings within the criminal and civil legal system, including but not limited to: adult, juvenile and child populations; victim assistance; police consultation; correctional institutions; domestic violence and child abuse programs; and trial consulting.
Typical Study Areas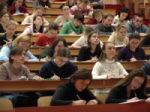 Issues in Forensic Psychology I
Forensic Psychology I is the first course of a three quarter series designed to provide an overview of the practice of clinical forensic psychology. Issues in Forensic Psychology I addresses the structure of the American criminal and civil legal system, with an emphasis on those areas relevant to forensic clinical psychology, including expert testimony, rules of evidence, and neuropsychology of violence and aggression.
Issues in Forensic Psychology II
Further exploration of the relationship between the legal system and clinical psychological theory, research, and practice, with an emphasis on correctional psychology, psychopathy, and treatment of the offender population.
Issues in Forensic Psychology III
Relationship and application of psychological principles and practice to varied law enforcement functions; violence risk assessment and management; violence in the workplace; trauma debriefing; and hostage negotiations.
Statistics
General statistical principles and techniques and their application to psychological and psycho-legal issues.
Research Methods
The course provides a review and critique of psychological research, epistemology, design and method, with a focus on forensic and clinical populations.
Issues in Measurement
Critical assessment of various psychological tests, with an emphasis on validity, reliability and issues of standardization.
Psychopathology and Diagnosis
Causes, classification and treatment of behavioral disorders, including adjustment disorders, anxiety disorders, behavioral disorders of childhood and adolescence, mood disorders, psychotic disorders, substance abuse disorders, sexual disorders and personality disorders.
Trauma and Crisis Intervention
Theory, techniques and research relating to various types of trauma (e.g. childhood abuse, combat veterans, natural disaster survivors); crisis intervention techniques as a system of managing trauma related difficulties.
Mental Health Law
This is an introductory course designed to provide the mental health practitioner with a working understanding of the laws that affect the mental health provider as well as the rights of persons with mental disabilities.
Family Law
Psychological and legal problems related to marital dissolution and divorce, child support, child custody, paternity, adoption and juvenile justice. Special attention given to child abuse & neglect, foster care, termination of parental rights and medical neglect and endangerment.
Conflict Resolution
This course provides an overview of law and the legal system in the United States with a focus on conflicts and conflict resolution within the system; the legal system as a means of resolving conflicts; limitations and alternatives to resolving conflicts; basic negotiating concepts; and alternative dispute resolution systems.
Ethical Issues in Forensic Psychology
Discussion of ethical and legal conflicts and dilemmas as a psychologist within the legal system, and consideration of ways to resolve such conflicts, including standards applicable to the science and practice of forensic psychology and the role of the expert witness.
Evaluation and Treatment of the Juvenile Offender
Theories of juvenile delinquency and studies concerned with the etiology, development and prediction of such; review of the various psychological treatment options utilized with juvenile offenders; consideration of the legal responses to juvenile crime; the role of the psychologist within the juvenile justice system; and identity development and gang affiliation.
Evaluation and Treatment of the Adult Offender
Psychological theories related to etiology, development and prediction of violent crime; types of intervention possible within the criminal justice setting. Topic areas may include special offender populations (e.g. sexual offender, offenders with developmental disabilities or those classified as mentally retarded, female offenders).
Cognitive-Behavioral Interventions
Theory, techniques and research relating to cognitive-behavioral therapy, focusing on assessment, case conceptualization and intervention approaches within a forensic setting.
Socio-Cultural Issues in Forensic Psychology
This course is designed to introduce students to multicultural issues such as race, ethnicity, and sexual orientation as they pertain to the practice of psychology. The class aspires to promote awareness and sensitivity to alternative beliefs, values, and practices.
Key Concepts in Interviewing and Psychotherapy
Theoretical and practical issues related to clinical interviewing within forensic and non-forensic settings.
Cognitive Assessment
This class is designed to help clinicians-in-training develop administration, scoring, and interpretation skills in the formal assessment of cognitive abilites using standardized tests. The course will also explore the concept of "intelligence" and examine how this type of assessment fits within the broader context of diagnostic formulation.
Personality Assessment - Objective
Administration and interpretation of objective personality instruments and discussion of their utilization within a forensic setting; use of the MMPI-2, MCMI-III, and Beck.
Personality Assessment - Projective
This course is designed to help students develop administration, scoring, interpretation and critical thinking skills in the projective assessment of personality using the TAT, projective drawings, and other projective measures.
Psychology of Criminal Behavior
This course will provide an introduction to several of the most prominent psychological theories of criminal and aggressive behavior; historical conceptions of criminal behavior will be explored, leading to contemporary theoretical conceptualizations that cover behavioral, social learning, cognitive, psychoanalytic, psychodynamic, developmental, biological, and sociocultural perspectives.
Case Conference I, II, III
These courses will serve as a supplement to students' academic and field placement experience. Within a small group setting, students will gain a broader awareness and understanding of the interaction between psychology and the legal and criminal justice system. Focus of the courses will be to assist students in making the linkages between their academic work and their field placement experience.
Weekly small group supervision in conjunction with students' second year field placements will continue to assist students in making the linkage between their academic work and their clinical experience, with an emphasis on theoretical models and basis for individual therapy in forensic practice.
Substance Abuse
Substance use and abuse, with focus on symptom formation, classification, causes, socio-cultural factors and treatment modalities; various theoretical approaches to the etiology and treatment of substance abuse; resultant psychological and physiological effects of various drugs.
Group Interventions
Interpersonal dynamics of small groups and larger organizational settings; understanding of group processes (such as group formation and development, group conflict and group resistance); skills enabling positive group intervention.
Criminal Evaluations
This course will provide an overview of criminal assessment topics, with an emphasis on the literature, theory, prodecure, and tools, including criminal violence, risk assessment, legal competencies, and criminal responsibility.
Other Information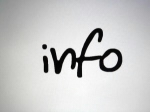 Application Deadline:
January 5th 2007
Click Here To See The Application Checklist
Contact Information
Click Here To Request an Application Pack, or E-Mail/Telephone an Admissions Counselor
About Denver

Click Here To See The Denver City Guide
Click Here To See The Denver Wikipedia Page
Are You Doing This Degree Course?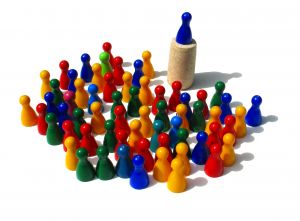 If so, why not tell people what you think by clicking on the comments link below.
The best way to save this forensic psychology degree review for future reference is to click on the social bookmark this link below.