Litigators are looking for sophisticated strategic advice to help them win at trial. DOAR's jury consultants provide this advice based on sound jury research and analytical graphics consultation.
Jury consultants are responsible for carrying out the day-to-day jury research and strategic graphics responsibilities. Some examples of these responsibilities include reading case materials, constructing questionnaires, coordinating the recruitment of mock jurors, facilitating focus-group panels, writing analyses of findings, and developing analytical graphics. Jury consultants are also responsible for the overall project management of research and graphics engagements (i.e., organizing, monitoring, and managing research events and graphics meetings).
As Jury Consultants gain more experience, they become increasingly positioned as the lead strategists and consultants on jury research and graphics cases, and will be responsible for forging, managing and maintaining high-level relationships with clients. They are also called upon to lead sales pitch meetings with potential new clients, and becoming actively involved in conferences and speaking engagements.
Senior Jury Consultants spend approximately 50% of their time participating as the lead strategist/consultant(including managing the client relationship) on jury research and graphics cases. The remaining 50 percent of their time is spent developing new business, expanding upon existing business, and participating at conferences and speaking engagements.
DOAR offers a competitive compensation package plus sales incentive, Medical/Dental benefits, matching 401k retirement plan, PTO, Referral programs and more. DOAR is an equal opportunity employer.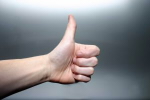 Candidate Requirements:
Ph.D. in the social sciences
No previous jury consulting experience necessary. Successful candidates, however, must have expertise in conducting qualitative and quantitative research.
Must have the ability to analyze data and understand its implications with respect to case strategy.
Ability to write with clarity, grammatical correctness, and in a style that "flows".
Ability to perform well under demanding and changing conditions.
Ability to handle multiple case loads simultaneously.
Ability to forge and maintain high-level relationships with clients.
Ability to plan and execute projects in an effective and efficient manner both internally with Jury Consultant colleagues and externally with clients.
Must be detail-oriented, dependable and be able to maintain deadlines.
Knowledge of Microsoft Word and SPSS. PowerPoint skills preferred but not required.
It is expected that the jury consultant will be traveling approximately 15% of the time. Length of travel will range from 1-2 nights for conducting out of venue research to weeks at a time when supporting a client at trial.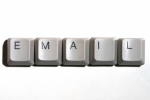 Submit resume via e-mail to careers@doar.com
Find out more about DOAR Litigation Consulting: Click Here To Visit The Main Website