I've just been contacted by Shahawna who works at the forensic panel under the supervision of Dr. Michael Welner.
Dr Welner is self-funding a research project entitled The Depravity Scale. The Depravity Scale research aims to establish societal standards of what makes a crime depraved, and to develop a standardized instrument based on specific characteristics of a crime that must be proven in order to merit more severe sentences. In order to make the results of this very important research generalizable, as large a subject pool as possible is required.
The aim of this blog post, therefore, is to provide more information on this groundbreaking investigation and to recommend that you participate in the study's web-based survey.
What is The Forensic Panel?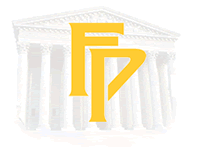 The Forensic Panel is America's foremost forensic consulting institution. It is dedicated to the integrity of behavioral and forensic sciences in the courts through peer reviewed expert testimony, practice oriented teaching, and groundbreaking research.
Dr. Michael Welner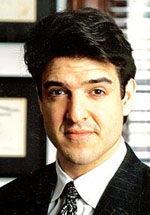 Michael Welner, M.D. is responsible for a number of groundbreaking innovations in psychiatry. As founder and Chairman of The Forensic Panel, he devised and implemented the first peer reviewed protocols in the United States for forensic consultation. Under Dr. Welner's leadership, The Forensic Panel has achieved his vision of presenting "the last word" to retaining attorneys, opposing counsel, and the courts. This has consistently helped to resolve cases without appearance at trial.
Dr. Welner's casework has spanned numerous areas of the criminal, civil, employment, and family law, often focusing on frontier issues. Through respect for the science, and dogged investigation, Dr. Welner has promoted and embodied diligence and objectivity as a staple of the forensic examination. He has lectured on numerous forensic and clinical issues as an invited speaker of, among others, the American Bar Association, American Society of Clinical Psychopharmacology, International Bar Association, Pennsylvania State Senate Judiciary Committee, and various medical center Grand Rounds, at venues around the world.
In 1996, he introduced The Forensic Echo, and originated the format of a cutting-edge, practitioner-written forensic journal that combined commentary with case and science updates with investigative reporting. More recently, Dr. Welner has pioneered the effort toward establishing a forensic definition of evil. The Depravity Scale is a history-driven forensic assessment instrument that will standardize the definition of "heinous," "atrocious," and "cruel" for purposes of fair and consistent application in criminal sentencing.
What is the Depravity Scale Research?

Judges and juries both across the United States and in other countries who decide that a crime is "depraved," "heinous," or "horrible" can assign more severe sentences. Yet there is no standardized definition for such dramatic words that courts already use. And while we may all recognize that some crimes truly separate themselves from others, there is no standard, fair way to distinguish crimes that are the worst of the worst, or "evil."
To minimize the arbitrariness of how courts determine the worst of crimes, and to eliminate bias in sentencing, the Depravity Scale research aims to establish societal standards of what makes a crime depraved, and to develop a standardized instrument based on specific characteristics of a crime that must be proven in order to merit more severe sentences.
This research will refine into the Depravity Standard, an objective measure based on forensic evidence. This instrument distinguishes not who is depraved but rather, what aspects of a given crime are depraved and the degree of a specific crime's depravity. The research will enhance fairness in sentencing, given that it is race, gender and socio-economic blind.
The research has already been guided by legal and scientific study. Now, two surveys have been developed to involve the general public in establishing societal standards of what makes a crime depraved. Phase B enables the general public to shape the specific intents, actions, and attitudes that should be included as items of the Depravity Standard instrument; and Phase C involves the general public in refining the relative weight of these items. In both surveys, all members of the general public are urged to participate. This is the first project ever developed that invites citizens' direct input to forensic science research, and the first project ever developed in which citizens shape future criminal sentencing standards.
Click Here To Read The FAQ About The Depravity Scale
What Do You Think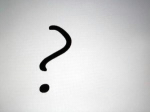 As the research team note: No matter who you are, where you're from, or what your personal and professional experiences are, your opinion counts in this international study to help distinguish what we all can agree on are the worst of the worst crimes.
The web-based research survey only takes about 15 minutes to complete. All of your responses are kept confidential and no personal information is ever released.
Click Here To Participate