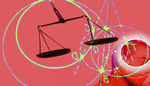 The Study and Practice of Forensic Psychology: A Comprehensive Review is an excellent article that first appeared in the February edition of the forensic psychology newsletter. It was written by Dr. Christopher Cronin, a licensed clinical psychologist who has held academic positions in Europe (University of Maryland, Munich Campus), Australia (Flinders University of South Australia) and the United States (Transylvania University and Saint Leo University).
Dr Cronin has practiced forensic psychology since 1991 conducting competency to stand trial evaluations and criminal responsibility evaluations for the Commonwealth of Kentucky. He is Professor and Director of Graduate Training at Saint Leo University in Florida and has conducted over 1800 court-ordered forensic evaluations in the Tampa Bay area.
For anybody interested in forensic psychology this is a must read article, and with this in mind, I have added the article to the main forensic psychology website, which can be accessed by
Clicking Here
.
---




www.all-about-forensic-psychology.com
A Free & Comprehensive Guide to The World of Forensic Psychology