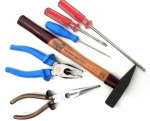 As most of you will probably know, a toolbar is an easy-to-use group of buttons that sit in your Internet browser for quick and easy access.
The all about forensic psychology toolbar buttons allow you to search the web, access quality forensic psychology links, receive the latest psychology news and articles from psychology today and tune into BBC Radio 4 so that you can listen to great psychology related programs such as all in the mind.
Anybody interested in forensic psychology and psychology in general should find the toolbar a handy and convenient resource and the best bit is that it is completely free to download.
Click Here
to get hold of the forensic psychology toolbar.