A second man has been arrested on suspicion of murdering Gemma Adams, Anneli Alderton, Tania Nicol, Paula Clennell and Annette Nicholls. The 48 year old man was arrested at 5am this morning from his home which is very close to the red light district were the murder victims worked. Tom Stephens who was arrested yesterday remains in custody.
Media watch

Headline
I know I fit the profile - but I also know I'm innocent
Published
19th December
Summary
Intersting article about Tom Stephens, the first man to be arrested in connection with the five murders. The article includes an interview with Jacci Goldsmith who knows Stephens very well and spoke to him shortly before his arrest.
Click Here To Read The Times Article In Full
Other Links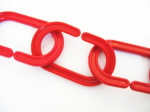 Click Here For The Latest Police Briefing
Tom Stephens MySpace Profile Picture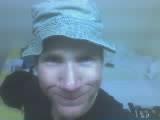 Thanks to Carey for sending me the link to Tom Stephens MySpace account, which has now been deleted. Sections of the British press have made a great deal out of the fact that Stephens called himself the 'bishop' on his MySpace account.