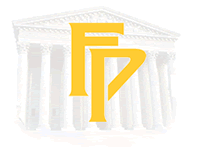 Overview:
The Forensic Panel is pleased to offer remote/distance internships in forensic psychology for writing, research, and various projects to undergraduate and graduate students. Each position represents a unique opportunity to advance students' knowledge and skills in a setting convenient to them that can be managed and supervised from afar.
Interns for The Forensic Panel observe and participate in challenging projects that reward them with transferable experiences to their future careers. The Forensic Panel seeks creative, responsible individuals who would appreciate a challenging, dynamic environment with energetic and bright colleagues, prepared to complement an existing team with ideas and produce result.
Our remote/distance internships offer flexible schedules, allowing students to complete tasks at their convenience with supervision through the telephone and email. Students will learn various stages of the behavioral science expert's involvement in the legal process while completing a variety of duties in forensic psychology that will involve extensive research, creative writing and many other projects that fall into the realm of the current status at The Forensic Panel.
Behavioral science, medical and legal research will consist of literature searches utilizing various databases, including PsychLit, PsycInfo, Medline, and Lexis-Nexus. Additionally, students will be expected to participate in ongoing research projects on various topics in the behavioral sciences, with possible opportunities for future publication.
The ideal candidate: is an upper-level undergraduate or graduate student who is responsible, detail-oriented and self-motivated, with strong research skills and an ability to work as part of a team. Preference will be given to those with writing and publishing experience.
How to Apply:
To be considered, submit your resume, cover letter stating your career goals, interests, and educational accomplishments and at least two writing samples to: Shahawna Kim, Project Manager, at
skim@forensicpanel.com
All materials should be in Microsoft Word Document format or Rich Text format.
Deadlines and Starting Dates:
The practice offers year-round internships. There are no deadlines. Internships are granted on a first-come first-serve basis. Preference is given to students who can commit to the most active participation. Six month internship is preferred.
Compensation:
All internships with The Forensic Panel are on voluntary basis. There is no financial compensation. Class credit can be earned when applicable through your university.
International Students Internships at The Forensic Panel are for permanent legal residents of the United States or Canada.