Visitors from the UK will be aware that the news story currently gripping the country concerns the murder of several prostitutes, promting fears that a serial killer is on the loose. To date five bodies have been found near Ipswich over the past fortnight. The bodies of Gemma Adams, Tania Nicol and and Anneli Alderton, were all found in rural locations around Ipswich between the 2nd and the 10th of December. On the 12th of December two more bodies were found which are being formally identified today. Police strongly suspect that the bodies will prove to be the missing prostitutes Paula Clennell and Annette Nicholls.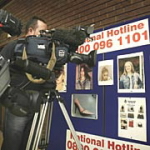 Since the story broke a number of criminal psychologists, forensic psychologists and other behavioural scientists have commented on the case.
Dr Ian Stephen a psychologist working with police on the current investigation stated that The killer is losing control and there is a compulsion taking over, he also claims that the recent deaths may be part of a larger killing spree, adding; "What may be an issue is that when he starts running out of prostitutes not becoming available, he will see any woman who's out on the street at night on their own as a prostitute and will target them as a possible victim."
Writing for the BBC Dr Stephen said the suspect was probably male, white, in his late 20s, 30s or 40s, and is someone who probably had been let down by women in his past.
"He maybe had a mother who has let him down, or a mother who has abandoned him," he added. "In some sense he may have idolised women and then they let him down." He also notes that the killer may be on "some kind of Christian mission" believing he is "clearing the world of prostitutes".
Speaking on BBC radio, Film-maker and criminologist Roger Graef said that he also believes the killer may have had negative experiences with women in the past.
"You can calculate if it's prostitutes that it's somebody who was damaged by a woman, who is ashamed of his own impulses possibly, who is, you know, a religious zealot, who feels that they're corrupting the whole of mankind."
During an interview for the BBC newsnight, Professor David Canter, from the Centre for Investigative Psychology, said that while "almost certainly" the killings were the work of one individual, there were too few details yet to form a detailed profile of the suspect.
"It is difficult to assume anything at the moment without a lot more detailed information," he told BBC Newsnight...because serial murders are rare, it is difficult to generalise about the killers involved..The two or three individuals that come to mind have all been rather disturbed but they have very different characteristics...Some of them found their way into these sorts of murders really from a life of crime where they just become ever more extreme in their criminal acts and in their violence...Some serial killers also have a "bizarre understanding of the nature of women" and may attack women because they believe they are "seductresses who destroy their virtue",
Professor Canter inicated that it was more likely that the case would be solved by using police records to try to discover where the suspect may be based rather than building an "intense personal description of the offender". To read more about the work of Professor David Canter and the Centre for Investigative Psychology just click on the following link.
http://www.all-about-forensic-psychology.com/david-canter.html
Video Link
To watch a video of consultant forensic psychologist Dr Ian Stephen discussing the case just click on the following link.
Click Here To Watch The Video