Forensic Psychology

Just to let you know that a free forensic psychology journal can be accessed online. The International Journal of Forensic Psychology is hosted by the Department of Psychology at the University of Wollongong, Australia. Although this particular forensic psychology journal isn't published on a regular basis, the articles from all the editions published to date cover a range of very interesting forensic psychology topic areas. Journal article titles include:
The Concept of Evil and the Forensic Psychologist
Cross Cultural and International Forensic Psychology: A Personal and Historic Overview
Prison Officer's Beliefs Regarding Self-Harm in Prisoners: An Empirical Investigation
The use of the RSV-20 in a Forensic Sample: A Research Note
Ethical Considerations in Private Practice Psychology Forensic Work: An Australian Perspective
Malingering Posttraumatic Stress on the Personality Assessment
Inventory
Click Here
to visit the The International Journal of Forensic Psychology Homepage.
---




www.all-about-forensic-psychology.com
A Free & Comprehensive Guide to The World of Forensic Psychology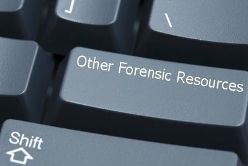 Forensic Science
Website
Forensic Science
Blog
Forensic Psychology