I listened to a fascinating interview with Douglas Evander Oswell who has spent over 10 years researching the methods, motives, psychological attributes and connection between the Unabomber and the Zodiac. As Oswell notes:
"In the spring of 1995, as accounts of the yet-uncaptured Unabomber began to filter through the media, I immediately noticed a distinct set of similarities between the methods and motives of the Unabomber and the Zodiac. One year later, the arrest of Theodore Kaczynski and the consequent flood of information pertaining to his past, did nothing to allay my growing suspicion that Kaczynski may have actually committed the crimes of Zodiac."
During the interview Oswell provides an overview of the Zodiac case and the unabomber case, he outlines the striking connections between the two cases and he discusses the distinction between serial killers, recreational killers and mass murderers.
Listen To The Interview
Click Here
to download the MP3 file and listen to the interview in full.
---
Related Media
Zodiac Trailer:
The Unabomber:
---
Related Reading
The Unabomber and the Zodiac By Douglas Evander Oswell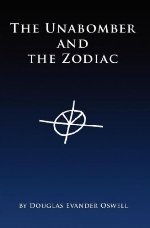 Book Description
The Zodiac Killer murdered five people between December of 1968 and October of 1969. The murders were followed by letters to the news media demanding publication of his threats and other written material, on pain of further killings. As the Unabomber, Theodore Kaczynski murdered three people and injured many more, over a period beginning in May of 1978 and continuing through April of 1995. His murders were followed by letters to the news media demanding publication of the letters themselves, and the so-called "Manifesto," on pain of further killings. Their methods were different, but their madness was the same. This book highlights the amazing similarities between Kaczynski and the Zodiac, the two most enigmatic and cerebral killers in U.S. history.
Click Here For More Details & Reviews
Visitors From The UK Click Here
---




www.all-about-forensic-psychology.com
A Free & Comprehensive Guide to The World of Forensic Psychology
---
Never miss a forensic psychology blog post
Click on the orange RSS button to receive automatic content updates in My Yahoo!, Newsgator, Bloglines, and other news readers.
Or subscribe to The Forensic Psychology Blog by Email