Forensic Psychology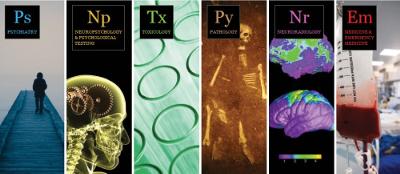 The Forensic Panel is the premier forensic science practice in the United States. They consult on psychiatry and behavioral sciences, neuropsychology, pathology, toxicology, neuroradiology, medicine and emergency medicine issues in civil and criminal courts.
The Forensic Panel offers internships in the forensic behavioral sciences to undergraduate and graduate students. Each position represents a unique opportunity to advance your knowledge and skills in a closely managed environment where you learn real-world skills. Interns for The Forensic Panel observe and participate in challenging projects that reward them with transferable experiences for future careers.
The Forensic Panel seeks creative, responsible individuals who thrive in a challenging and dynamic environment with energetic and bright colleagues. Candidates must be prepared to complement an existing team, bring their own ideas, and produce results.
The ideal candidate is an upper-level undergraduate or graduate student who is responsible, detail-oriented and self-motivated, with strong editing and research skills. Preference will be given to those with writing and publishing experience.
Deadlines and Starting Dates
The Forensic Panel offers year-round internships for which there are no deadlines. Internships are granted on a first-come first-serve basis.
Internships offer flexible schedules, allowing students to take outside classes or hold a part-time job.
All internships require a minimum commitment of 20 hours per week (typically four days a week for 5 hours, or three days a week for 7 hours). Preferred candidates are able to commit to a period of six months to one year or a greater number of hours per week.
Compensation
All internships with The Forensic Panel are on voluntary basis. There is no financial compensation or transportation reimbursement. Class credit can be earned when applicable through your university.
For more details please contact Jada J. Stewart via e-mail
jstewart@forensicpanel.com
or:
Click Here
to visit the forensic panel internship webpage.
---
Please share this Forensic Psychology Blog Post with others by adding it to your social bookmarks.
---




www.all-about-forensic-psychology.com
A Free & Comprehensive Guide to The World of Forensic Psychology
---
Forensic Internships