Forensic Psychology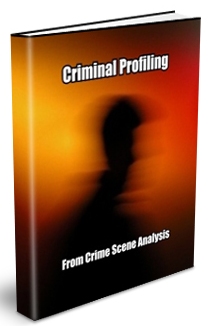 The aim of Inside the Criminal Mind: A Forensic Psychology eBook Collection Special is to showcase all the major articles written by members of the Behavioral Science Units, National Center for the Analysis of Violent Crime, at the FBI Academy.
Criminal Profiling From Crime Scene Analysis
by John E. Douglas, Robert K Ressler, Ann W Burgess & Carol R Hartman is the third article in this collection. Originally published in 1986 this was a seminal publication in the history of FBI profiling. Topics addressed include.
The history of criminal profiling
The profiling of murderers
The criminal-profile-generating process
Homicide type and style
See following link for full details and to download this classic criminal profiling article for free.
Criminal Profiling From Crime Scene Analysis
---
Please share this Forensic Psychology Blog Post with others by adding it to your social bookmarks.
---




www.all-about-forensic-psychology.com
A Free & Comprehensive Guide to The World of Forensic Psychology
---
Criminal Profiling From Crime Scene Analysis