Forensic Psychology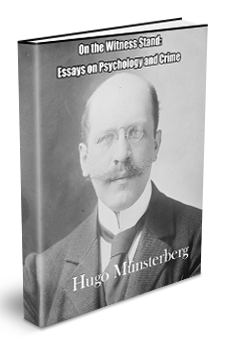 On The Witness Stand: Essays on Psychology & Crime is a true psychology classic and an absolute must read for anybody interested in forensic psychology. This very important book was Written by my all time favorite psychologist, Hugo Munsterberg; An engaging and controversial figure who was a key figure in the history and development of forensic psychology.
Years ahead of its time, On The Witness Stand: Essays on Psychology & Crime explores issues that are just as important and relevant today e.g., witness memory, suggestibilty and false confessions.
I've just added this classic to the Psychology eBook collection so that you can read and download it for free (see following link).
Hugo Munsterberg
Want More Classic Psychology Books For Free?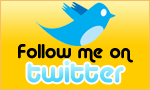 I will be using Twitter to let people know as soon as a new title has been added to the psychology eBook collection.
Start Receiving Twitter Updates


---
Please share this Forensic Psychology Blog Post with others by adding it to your social bookmarks.
---




www.all-about-forensic-psychology.com
A Free & Comprehensive Guide to The World of Forensic Psychology
---
Forensic Psychology Classic: Hugo Munsterberg: Essays on Psychology & Crime