Criminal Profiling Debate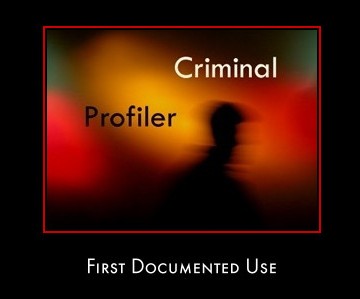 I've just finished reading a very interesting article on criminal profiling that appeared in the New Yorker last November. Written by Malcolm Gladwell the article documents the historical roots of criminal profiling, beginning with the pioneering work of psychiatrist James Brussel and how the work of Brussel influenced FBI profiling. The article then presents a critical review of the work of prominent FBI profilers, in particular John Douglas; a review that clearly questions the usefulness of criminal profiling as an investigative methodology.
If you would like to read Gladwell's article on criminal profiling in full, you can do so by
Clicking Here
Learn More About Criminal Profiling
Don't forget that there are several pages dedicated to criminal profiling on the All About Forensic Psychology website.
Criminal Profiling
(First Documented Use)
Criminal Profiling
(The FBI Legacy)
Criminal Profiling
(Methodology)
Geographic Profiling
Criminal Profiling
(A Realistic career aspiration?)
Have Your Say
So what do you think about criminal profiling? Do you agree or disagree with the points raised in the New Yorker article?
To have your say on criminal profiling or anything else related to the fascinating world of forensic psychology simply fill out the Forensic Psychology 2.0 form via the following link and you'll be a published guest author on the All About Forensic Psychology Website in no time.
Forensic Psychology 2.0
---
Please share this Forensic Psychology Blog Post with others by adding it to your social bookmarks.
---




www.all-about-forensic-psychology.com
A Free & Comprehensive Guide to The World of Forensic Psychology
---
Criminal Profiling