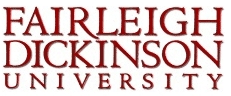 The M.A. Program in Forensic Psychology at Fairleigh Dickinson University, New Jersey is the latest course to be added to the USA
forensic psychology degree
directory. The following information is taken from a press release announcing the launch of the course.
Dr. Christopher Capuano, director of the School of Psychology, said, "There are few programs available in the tri-state area for students to obtain a graduate degree in the exciting and rapidly growing field of forensic psychology, and this program is unique in that it provides both practical and research experiences in forensic psychology, both of which are integrated throughout the curriculum."
The program prepares students for a variety of careers as forensic specialists in civil and criminal justice settings, including preparation as legal/forensic consultants in several areas of forensic psychology such as crisis intervention, custody matters, expert testimony, forensic assessment, jury selection, probation and parole, and victim assistance.
The 48-hour program in forensic psychology is a two-year, full- time graduate program that includes an externship and optional master's thesis. The program encompasses three content areas of study: concepts of psychology, foundations of forensic psychology, and applied knowledge/practical skills in forensic psychology. Specifically, the program provides training in psychopathology, psychological testing, forensic assessment and evaluation, forensic intervention strategies, and professional standards and ethics.
Foundation and applied courses include psychological bases of criminal behavior, psychological profiling, evaluation and treatment of juvenile offenders, victims, sex offenders and alcohol and substance abuse disorders, and interviewing techniques. Graduates of the program will not only be skilled practitioners, but will also possess the skills necessary to design, carry out and evaluate research in forensic psychology, analyze and interpret data, and report research findings through scholarly means.
The new program is part of the University's nationally recognized School of Psychology. The school offers two doctoral programs, four master's programs (including a postdoctoral M.S. in clinical psychopharmacology), and a strong undergraduate program with specializations in clinical social work, forensic psychology, and mental health.
Visit The Course Webpage
For details of other forensic psychology degrees available visit the:
USA
Forensic Psychology Degree
Directory
UK
Forensic Psychology Degree
Directory
Online
Forensic Psychology Degree
Directory
International
Forensic Psychology Degree
Directory
---
Please share this Forensic Psychology Blog Post with others by adding it to your social bookmarks.
---




www.all-about-forensic-psychology.com
A Free & Comprehensive Guide to The World of Forensic Psychology
---
Forensic Psychology Degree